To request additional information about Luvvie or Awe Luv Media, LLC please submit this form or email directly at info@aweluv.com.
Follow Luvvie
Join the LuvvLetter
Sign up at LUVVLETTER.com to be on our newsletter page.
Want more from Luvvie?
THE NEWSLETTER
Join the LuvvLetter fam and receive Luvvie's weekly rants, reflections and recommendations in your inbox! 75,000 and counting!
The Merch
ShopLuvvie.com
is the online store for the Borders Generation. If you loved sitting in bookstores for hours and geeking out over books and cool gifts, this is for you.
The Blog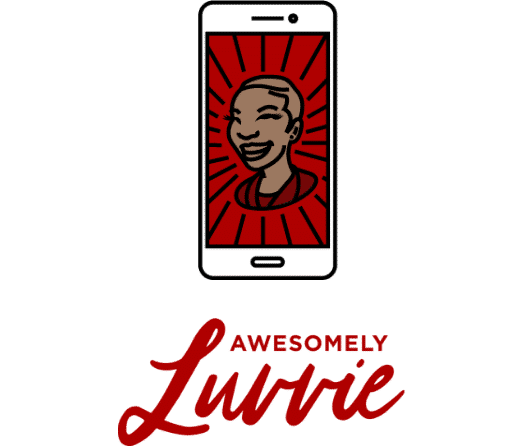 Started in 2006, Luvvie's award-winning blog on all things culture – from TV, and film to race and technology to shenanigans. Come for the recaps, stay for the cultural analysis.