About Awe Luv Media
Awe Luv is a multimedia company that enables people to take action, feel joy and think critically in order to leave this world better than they found it. The company is led by our founder and CEO, Luvvie Ajayi Jones.
We are truth tellers, torch bearers and troublemakers, emboldening people to take disruptive action for good.
Empire of Emboldening.
Conduit of Courage.
Platform of Power.
Homeland of Humor.
Advocate of Audacity.
Area of Authenticity.
Curator of Community.
Awe Luv Media Core Values
We operate with radical transparency and honesty
We create elevated work which removes barriers to understanding
We operate in ways that affirms ours, and others, gifts
We are forever students who are constantly learning and growing, even at what we're already good at
We show up authentically as ourselves in all ways
We ask you to challenge us, and yourself, every day. Opposing viewpoints are valued and thoughtful disagreement is encouraged
Operating with the end in mind, we are proactive and strategic thinkers who know that "planning prevents piss poor performance" so we aren't left constantly reacting to things we could have foreseen
Team is a verb. We collaborate and support each other without shame or judgement
Want more from Luvvie?
The NewsLetter
Join the LuvvLetter fam and receive Luvvie's weekly thoughts on culture, leadership and business! Plus, her favorite recommendations! 75,000 and counting!
The Blog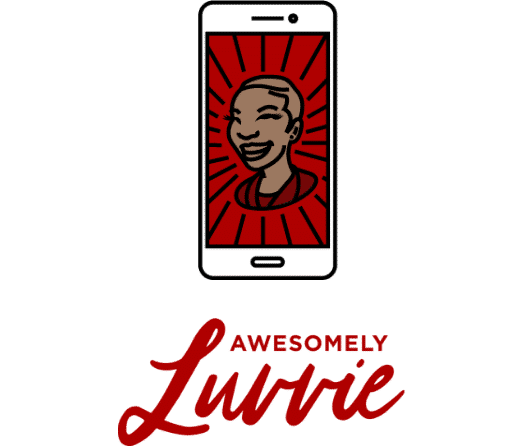 Started in 2006, Luvvie's award-winning blog on all things culture – from TV, and film to race and technology to shenanigans. Come for the recaps, stay for the cultural analysis.
Follow Luvvie Elsewhere
Connect with Luvvie in real time across all her social channels.