About Awe Luv Media
Community of Courage. Platform of Power. Emboldening Empire. Homeland of Humor. Sphere of Service. Area of Audacity. Town of Truth. District of Dopeness.
Awe Luv is a media company that creates content to make people feel joy, think critically and compel them to take action that leaves this world better than they found it. The company is led by our founder and CEO, New York Times bestselling author Luvvie Ajayi Jones. Our purpose is to embolden people to be as audacious AF and use that boldness in service of the world.
Luvvie's other platforms
The Network
LuvvNation is a space to build community, find courage, and get life and career cheat codes. Also, get some good cackles in! Imagine LinkedIn for disruptors.
The Merch
ShopLuvvie.com
is the online store for the Borders Generation. If you loved sitting in bookstores for hours and geeking out over books and cool gifts, this is for you.
The Blog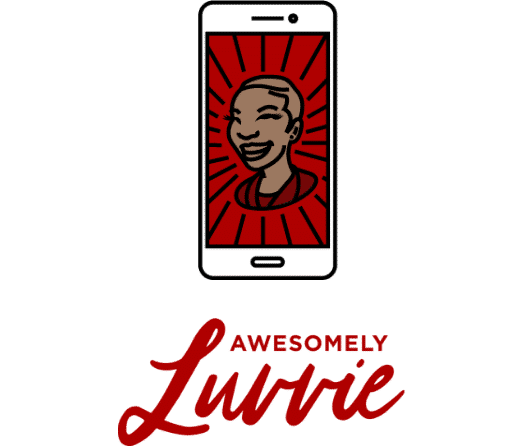 Started in 2006, Luvvie's award-winning blog on all things culture – from TV, and film to race and technology to shenanigans. Come for the recaps, stay for the cultural analysis.